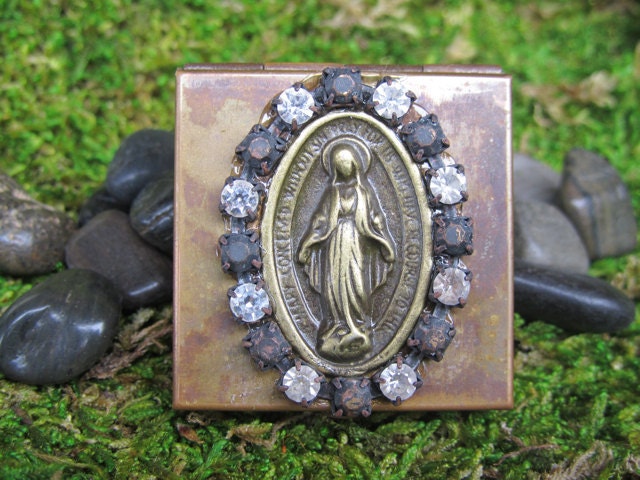 With a vintage feel and old patina, this custom embellished brass pill box is stunning!
The case is adorned with gorgeous vintage Swarovski crystals and a vintage Miraculous Mary Medal.
An old world feel and a beautiful way to carry the emergency Advil, Asprin, etc...
Whether you are carrying jewelry items (makes a wonderful gift box for a pair of earrings!) or even medica...
Click Here to Visit My Etsy Shop!