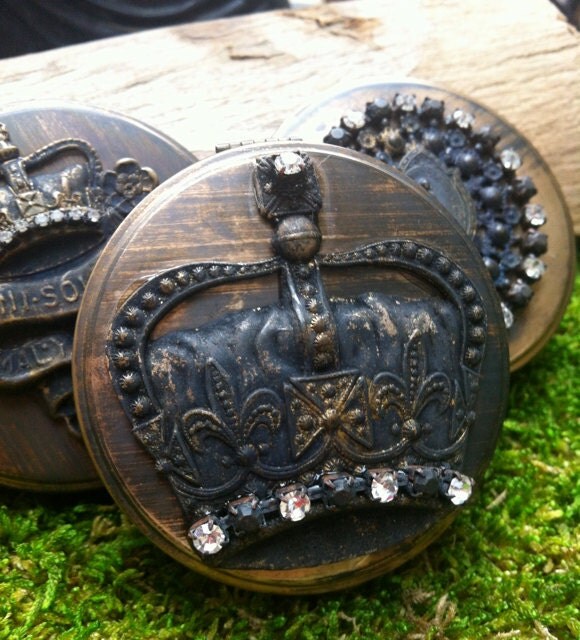 With a vintage feel and old patina, these custom embellished Rosary/Pill Cases are stunning!
The case is adorned with vintage crystals and a rustic, hand aged Crown.
Whether you are carrying your cherished Rosary other jewelry items or even medication, you will absolutely love the look and vintage feel of this amazing piece.
ONLY ONE LEFT. I have only created one of these ...
Click Here to Visit My Etsy Shop!